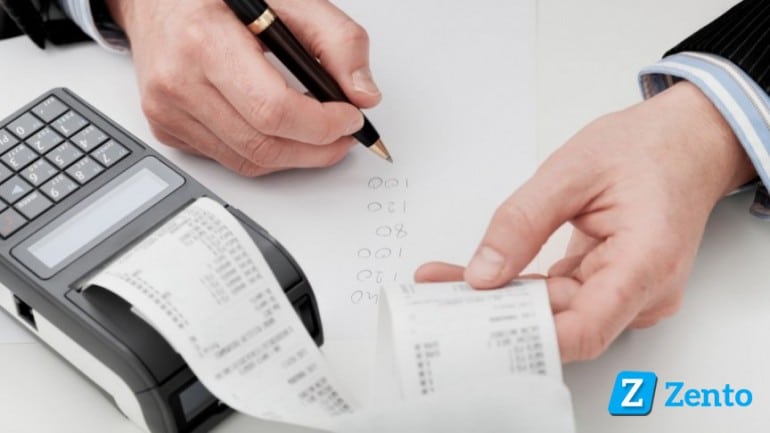 Employee expense settlement is a laborious, complex and time consuming process for both parties – the employee and the company. The company deploys certain guidelines and regulations that need to be adhered to while applying for the claim. Most of the time, gathering data and submitting it to the accounts department is so cumbersome, that the employee waits until the last moment to submit it. The accounts department then needs to manually go through claims, verify all attached receipts and bills, and pass the claims accordingly. These tedious procedures justify the need for an employee expense management system like Zento that greatly simplifies the entire expense claim process.
Let's take a look at 7 issues that can make expense management a chore for your business, and how an expense management solution can resolve them:
Fraudulent documents:

Expenses can be forged, and fake bills can be made by an employee. This results in the company shelling out more money than needed. With expense management software, the company can assign policies that make capturing & supporting expenses made by employees mandatory, thereby eliminating any doubt of a false reimbursement.

Reclaiming VAT and other taxes:

When calculating VAT charges from bills and payment slips, a lot of information can mistakenly slip through. Determining the correct amount of taxes & duties, locally and internationally, is difficult to do manually. Location-based policies in expense reimbursement software records business costs and helps determine related surcharges accurately.

Lost receipts:

Occasionally, either an employee or the reporting manager might misplace an entire bundle of receipts. This can lead to bitterness between the employee and management as it can take months to sort out the commotion. As the employee uses the software to capture all his business transactions at the time of payment, the management can pull up the details from the software in case of loss of receipt.

Over-working at the end of the month:

As the claim process is very cumbersome, most employees wait until the last moment to submit their claims. This puts extra pressure on the management during the end of the month as they need to close accounts for that month. Since submitting claims is much easier on Zento, managers can approve claims as and when they appear, instead of all at once, which helps accelerate claim approvals, making the employee feel reassured when spending personal funds for business expenses.

Waiting:

Once the claim is submitted, the accounts department will only process the claim payments in the next payroll. Employees might have to wait more than a month for their claims to be reimbursed if they miss the submission deadline. The software accelerates this process, as it records costs and claim details on the go, and the employee can immediately file his expense claim.

Filling excel sheets with claim details:

Updating excel sheets with claim details by adding formulas and details is an excruciating process. An intelligent system like Zento with ready made formulas that calculates expenses immediately on input is the answer to this problem.

Going through credit card statements manually:

When management has to manually search credit card statements and verify them with card transactions it cuts down on their productivity. With Zento, they can match expense claim lines with credit card statements.
Zento is a simple, intuitive, cloud-based application that eradicates the manual calculation of expense costs, which takes up significant time that could be spent more productively. Contact Zento Zento to learn more.
Latest posts by Marketing Team
(see all)