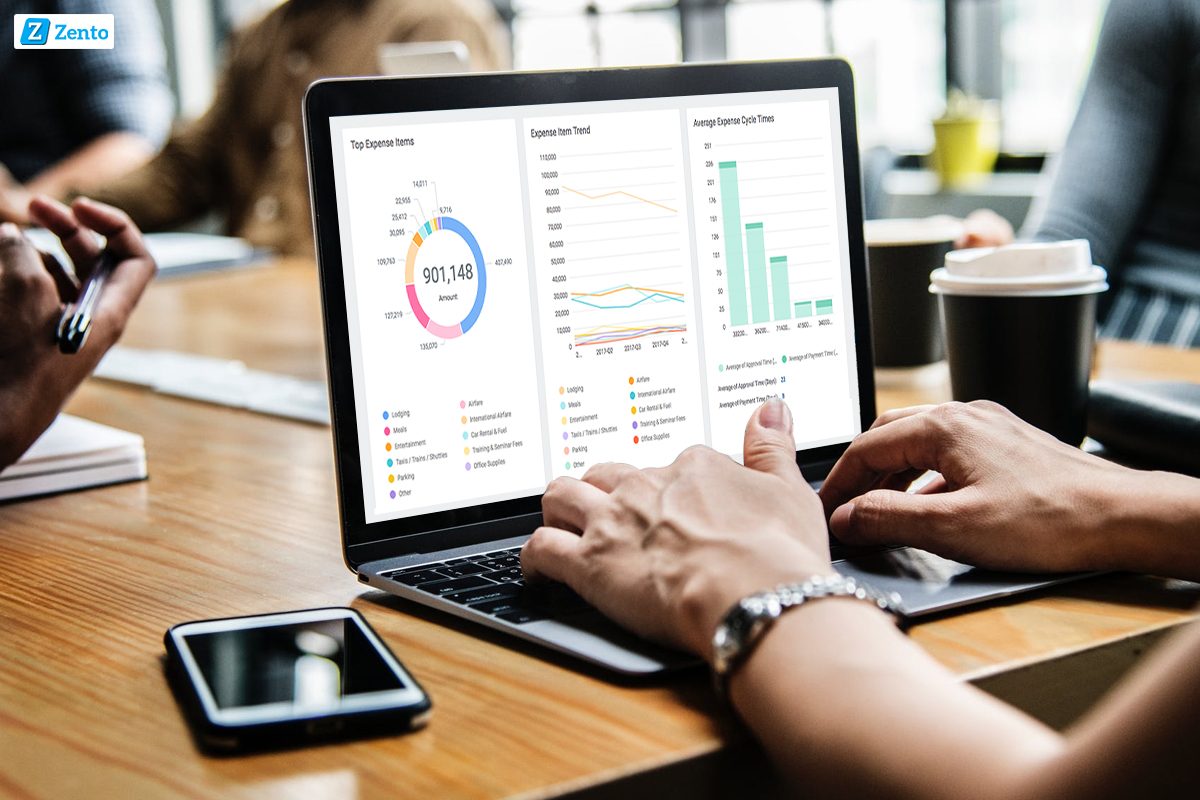 Understanding Business Expenses
Expense reports comprise all expenditure incurred by the employee on behalf of the company – whether during regular course of work or towards business travel. Expenditure includes meals, company supplies, hotel stay and all travel like flights and local transportation like taxis and trains. The employee must provide proof of the expense with a receipt, which goes into the expense report.
After submission, the expense report will be analyzed and either accepted or denied by the accounts department.
Typically, an expense report comprises:
Amount spent
Date and time of purchase
Rationale of purchase
To which department it should be charged
Subtotal of each kind of expenditure
Grand total
How much the employee has been paid in advance, which is deducted from the grand total.
Challenges Faced by a Company
Most businesses still use spreadsheets for spend management. Because they're usually the old, comfortable way of expense management, this process tends to be in use even today. However, this is a manual, labour-intensive process and decentralized.
Physical movement of vouchers and receipts takes a lot of time, which can be used in more productive ways by everybody involved – the employee and the approvers.
Massive build-up in paperwork – especially for companies with a lot of employees. This paperwork occupies a lot of valuable real estate in offices, and is difficult to find if an expense needs to be revisited.
Reinvent an Out-dated Procedure
The expense management workflow, in its entirety, right from recording expenses to disbursing them is rather slow-moving, prone to errors and wasteful. Business expenses are still made in cash. Employees tend to waste long hours generating the expense reports manually. What's more, the management has no holistic visibility or control regarding how their money is spent. HR and Accounts can spend copious amounts of time bringing together and reviewing heaps of receipts and spreadsheets.
It may seem intimidating to scrap an old, suboptimal process in favour of a new one which employees will have to adjust to. While in the past this shift might have been tedious and susceptible to failure, today, solutions like Zento make the shift from paper based expense management to digital much easier.
Businesses find that employing an expense management software significantly cuts down on wastage and results in savings. Statistical data reveals that when a business house adopts an expense management software, it reduces the cost of processing a report by approximately 63 %. Also, about 33% redirected their staff to other tasks. Cloud-based expense management saves time, money, paper, while giving management and other stakeholders insights into spends via analytics and holistic reports.
The Benefit of having an Automated Expense Management System
Digitized and automated expense management has numerous benefits. Some of the important, tangible benefits moving to an automated expense management solution are:
Eliminate Delays and Inaccuracies Caused by a Paper Process:

Traditional approaches to expense management are paper-intensive and laborious. Spreadsheets need to be reviewed, tracked, and monitored. Typos can create confusion. Zento helps eliminate paper overload, lengthy delays, and policy compliance slip-ups. Online submissions provide employees flexibility to quickly and effortlessly file their expenses via any device – computers or mobile devices. The accounting staff can promptly evaluate submissions and forward them to the next stage in the process from wherever they are.

Helps eliminate fraud:

Given that you have complete visibility and transparency over all the expenses that happen in your company, the risk of fraudulent transactions can be eliminated. Checks and balances are put into place, and new expense filings can be compared to previous ones with ease, giving approvers a barometer to judge variance without having to delve into the minutiae.

Optimize Existing Processes and Workflows:

Zento is built to take into account every organization's unique processes and workflows. It is customizable, which means it complies with your needs. It doesn't compete with what your company is already doing, it's purpose is to bolster and simplify existing processes and policies.

Automated, Rule-based Policy Enforcement:

Companies have unique rules and regulations, as well as frameworks associated with individual projects and clients. Expense report software helps the business to control their spend by ensuring policy implementation without the burden of manually comparing the expenditure and rules. Non-compliant expenses will be flagged instantly to employees when they're submitted, and those expenses which need extra attention can be emphasized for immediate consideration. The software can be programmed to flag and even deny expenses which are not valid. Checks and limits can also be set for expenses.

Reimburse Employees Faster:

It can be discouraging for an employee to deal with a long delay between expense submission and reimbursement. Zento can help decrease this time by perking up accessibility for faster submission, quicker sanction, and prompt reimbursement. Data is shared instantaneously, thus the staff can set off the process by submitting their expenses while still travelling; and accountants can assess and grant expenses. With mobile applications, Zento can be accessed on any device, even on the move.

Improve Visibility to Find Trends and Negotiate Volume-Based Discounts:

Data-driven decision-making puts your leadership team in the driver's seat. Zento makes it easy for companies to review spending, look for trends, and even apply that information to negotiate volume-based discounts on products and services. Whether your managers want to quickly review expense spending against a budget for their team, or your forecasting planners want to dig deeper into company-wide trends, detailed analytics enable them to do so with configurable reports, an integrated dashboard, and handy export features.
Zento is a streamlined, customizable easy to deploy expense management solution. With our software and mobile app, your employees can report expenses much quicker, and keep track of them. The management has full visibility and control into how and where the company's money is spent, in real time, through web and mobile. Accountants can reconcile expense reports, attached with digitised receipts. All this is achieved on one single, consolidated platform.
Latest posts by Tech Team
(see all)