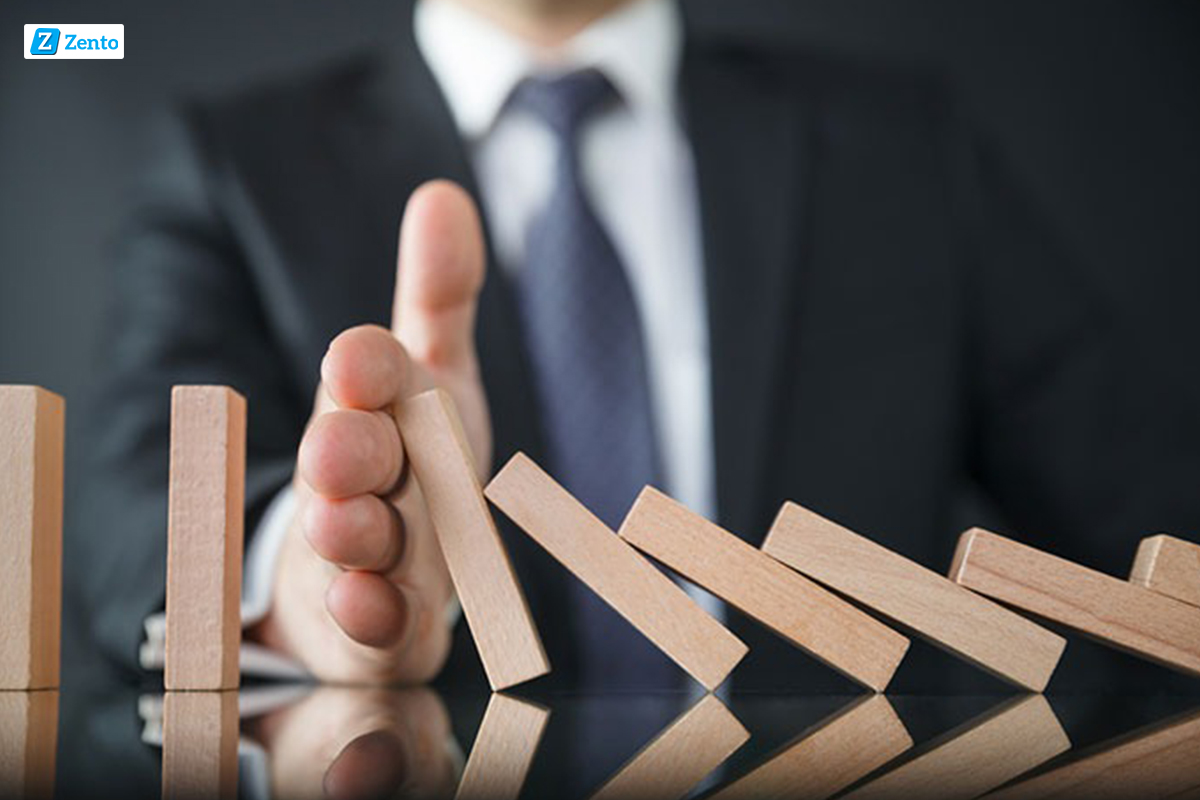 COVID-19 has forced enterprises to employee unorthodox working processes to ensure business continuity, with the biggest departure from normalcy being Work-From-Home policies. Business travel, client meetings, promotional events, tradeshows etc. are all suspended. Small and medium businesses – which account for the livelihoods of most of the world's population – are arguably the worst hit. It's a unique struggle, insofar as its common to both business owners and employees, virtually no industry as a whole is spared.
In this article, we enumerate some of the challenges being faced by businesses during this pandemic, followed by some recommendations to strengthen business continuity.
Challenges to Overcome
Analysis Paralysis:

A crisis like this requires the management to do some quick thinking & take difficult decisions in the face of uncertainty. Stakes are high & with the workforce managing daily official tasks from home, leaders are, understandably, apprehensive in making decisions, due to the overthinking of consequences.
Information Overload:

We're constantly inundated news and information related to COVID-19 and it's business ramifications. We need to be able to discern what is actually relevant to our unique circumstances, instead of fearing or acting on every single new bit of information that releases. In relation to this, one of the most dangerous things you can do is rely on social media and IM applications like WhatsApp for your news. There's a lot of fake information out there, and a lot of opinions presented as facts. Wait for vetted news before relaying it further or taking actions.
Work from Home Infrastructure:

Your workforce is forced to collaborate solely remotely, from home, through online meetings & seminars. Bandwidth & connectivity and an environment and workspace that mimic traditional offices are very important to productivity. Further, in physical offices, people keep each other in check by virtue of proximity. When working remotely, it is important to reinforce a culture of productivity, through processes and tools.
Managing Business Expenses:

With changes in operational dynamics, expenses that are incurred directly by companies in the ordinary course of business may now be borne by employees, on behalf of the company. For example, equipment purchases, phone bill payments, food allowances, medical-checkup related expenses, etc.

How to cover employees for such expenses – pre or post them being incurred – the process for tracking expenses, claim submissions, fraud checks, allowance setting and other issues are proving to be challenging for companies big and small who have never had to deal with a situation like this before.
Remedial Measures
Shedding The Paralysis:

A serious & undesirable impact of overly brainstorming – & not implementing decisions – is that it will only lead to more problems. These problems, in turn, would require more brainstorming.

In such cases, it's prudent to employ Occam's Razor – a decision making principle – that, when boiled down, says when you have two competing theories that make exactly the same predictions, it is safer to follow the simpler theory. The idea is to not stack assumptions, which might take you further and further away from reality.

Instead of waiting for the situation to become ideal, assess risks smartly, chart out & take optimal decisions, execute them rigorously & if necessary take corrective actions to keep business operations on the right course. It'll help you manage operational risks better and cut costs.
Be Dedicated, Calm & Compassionate:

Collaboratively devise innovative solutions to critical situations without unnecessarily pressurizing an already demoralized workforce. The situation is dire, that is universally known. Occasional reminders are fine, but there's no point harping on the problem without recommending concrete solutions. Keep an eye out for opportunities & reshape the existing business models if needed.
Inspire The Workforce Through a Broader Ecosystem:

Think of small ways to provide relief to employees. You might employee a part time  psychologist on retainer, offer the legal services of your in-house legal team to aid  them with mediclaim /insurance/rent related issues, think of what your company's strengths are and try to leverage them. Make sure you're aware of what kinds of additional employee expenses – direct or indirect – might crop up, so you can deal with them better.
Focus on augmenting the skills & competencies of employees with technology, security, datamanagement & cloud computing while they work from home. Invest in the infrastructure required to make that possible. 'Log-in anytime & from anywhere' employment imparts flexibility & agility making people pick up new skills easily and work from remote locations & across functions like Finance and HR.
Up-skill The Workforce:

If you have a lot of slack at this time, and are involved in activities that require technical expertise of some kind, this is a great opportunity to do some skill evaluation. Test employees from different technical disciplines through a combination of in-house and external services and programs, and assess them to see where they actually stand. Some of the findings might surprise you. Hidden talents might surface, or somebody that managed to get hired with a resume that suddenly seems 'bloated' might be found out.
Prioritize & Activate the Right Mechanisms:

Set your priorities right. Make sure mechanisms are designed and implemented as soon as possible to address the priorities of your key stakeholders.

Focus should be on employee payroll, supply chain (to ensure movement of goods & services), healthcare, insurance, banking, order management, financial risk management, and operational risk management.
Centralized Expense Control Center with Checks and Balances:

This is where we – Zento – can contribute. Our employee expense management solution helps centralize the entire expense claim process on a single platform. This will especially benefit companies that were so far managing expense claims and reimbursements offline, manually. You'll save time and get important insights which will help you forecast monthly spends better and set allowance and the right checks and balances as part of your process.
It's a very tough time, no doubt, and we don't claim to have all the answers, not by a long shot. We want to share the few challenges we see around us, and since we operate a technology solution we know will help companies in a time like this, we want to let you know we're here. Get in touch with us to see how Zento can help you at a time like this, and in dealing with Employee Expenses in general.