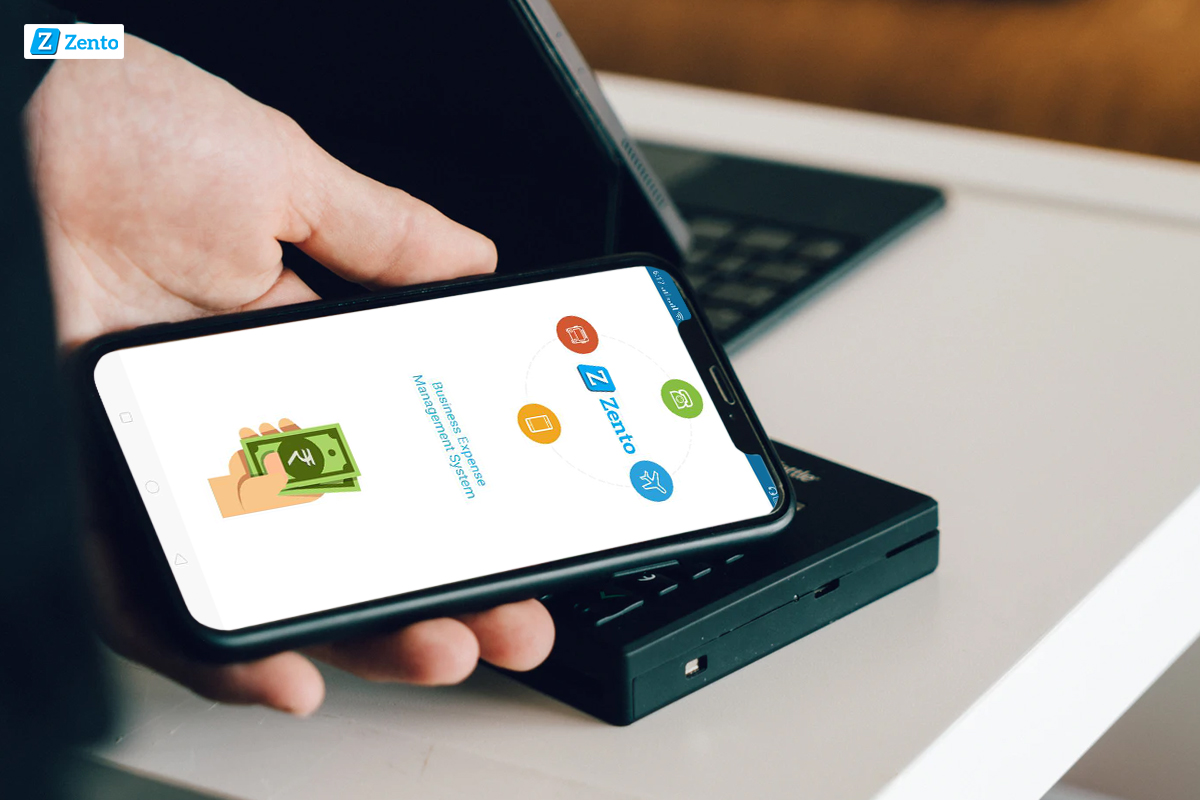 It is no mean feat for an organization to actively track & process employee spends. Spends are quite diverse & could be vendor invoices, business travels, utilities, events and so on. Surprisingly, a big chunk of the corporate sector still relies on the traditional way of expense reporting i.e. managing & processing physical expense vouchers.
Manual data-entry of hundreds of receipts on a daily basis, without error, is a herculean task. Implementing automated expense reporting & tracking with Zento can revolutionize the financial productivity within your company by allowing the finance team to focus on their core duties, instead of worrying about timely & correct expense reporting by employees.
Pitfalls of Traditional Expense Reporting
Traditional expense reporting & its processing is manually intensive, hence, error prone & inefficient. Employees are forced to bear with delayed reimbursements of business expenses while on the other hand, the finance teams have to put up with frequent accounting issues.
In the absence of an automated expense management solution, invoice tracking is arduous. Multiple sources of incoming invoices like fax, email etc. requires many people to manage the activities of expense resolution process.
Manually cross-referencing hundreds of paper-based invoices on a daily basis is time consuming and may even result in finance teams slacking off the validation of invoices. This can result in reporting/reimbursements of fraudulent claims, affecting your bottom line in the long run.
Lack of centralized expense management implies prior existence & possible replication of redundant expense data across platforms which can lead to confusion and time wasted In dedpulication.
Traditionally, finance teams have been required to manually verify the policy compliance of reported expenses and approve them. It takes significant time & effort to ensure policy adherence & some human error can't be ruled out, given the sheer magnitude of invoices to be tallied.
A crucial pitfall of traditional expense reporting is that one can't gauge how the cash flow is shaping up in real time. Also, there is a constant risk of losing or misplacing physical invoices and receipts.
These hurdles lead to wastage of resources as well as precious time. It also negatively impacts the audit readiness of the company. Here is how you can ensure your team is always audit ready with simplified expense management.
Mobile-based Expense Data Extraction
Mobile-based data extraction from submitted invoices utilizes OCR (Optical Character Recognition), which pulls the invoice data straight into the system.
Usually, employees are required to enter the details of their expenses themselves, which can result in inconsistencies & errors, not to mention the inordinate time it takes.
Integration of OCR technology into a mobile expense tracking software like Zento empowers employees to report their expenses in few clicks by simply taking a picture of their receipts using their smartphone's camera.
The OCR feature extracts the valuable data automatically from the invoice details captured in the receipt's picture and populates the expense report form in no time.
There are three substantial advantages to that:
It enables the employees to ubiquitously report their expenses on an on-the-go basis within seconds, and it also frees the finance team of any worries vis-à-vis consistency of the reported expenses.
In one stroke, it eliminates the collecting, collating & printing of countless receipts on a daily basis, freeing a large portion of your workforce's productive hours.
Digital verification is instantaneous & reported expense is resolved at the earliest by the system leading to minimal turnaround times. Also, teams don't have to juggle between a pile of physical receipts & multiple spreadsheets.
The Edge Provided by Mobile-based Receipt Data Extraction
Employees on constant business travels (e.g. the sales teams) don't have the luxury of printing, collating & reporting all their expenses. In case they lose the receipts accidently or miss out on the deadlines for expense submission, they stand to lose money out of pocket.
You can check out here why business travel & expense policies are important to control costs.
Here is how mobile-based expense reporting gives your company an edge over one with traditional expense management.
Huge time & cost savings
With mobile-based expense reporting done in seconds, a lot of time is saved, which can be utilized more productively by stakeholders. No filing cabinets are needed to store physical invoices worth years of data, which saves you filing space and resources.
Instant & policy compliant invoice processing
As soon as the OCR extracts the expense details from the invoice & populates the expense report form, the details are promptly tallied against the expense policies configured in the application. Any deviation from the policies is flagged by the application to the submitter & the approver. This improves spend visibility.
Report expenses from anywhere
The Zento mobile application allows employees to record expenses on-the-go. Timely submission of claims becomes much easier.
Bulk reporting of expenses
Employees can scan and upload multiple invoices simultaneously, all of which get processed within no time. This gives employees the leeway to report expenses at their convenience.
Elimination of manual work
Automation vanquishes any eventuality of your employees & finance teams running helter-skelter to report, validate & resolve expense claims. Reported expenses are promptly processed by the application and nobody has to lose their sleep over any erroneous (or fraudulent) reporting.
Mobile expense reports
You don't need to reach out to the finance team for a historical expense report. Just as expense claims can be scanned & submitted on-the-go through the mobile application, the automated expense reports for any duration can also be promptly generated & viewed from anywhere, 24X7.
Centralized & secured receipts storage
With a mobile expense reporting application like Zento, all the digitized details of all your reported expenses are stored on the Cloud, forever. Employees or the finance teams don't need to worry about losing/misplacing invoices or anyone unauthorized getting access to them.
Lack of expense management automation allows for a multitude of expense management related issues to tackle, such as errors in invoice processing, fraudulent claim submission, duplicate reimbursements, expense policy non-compliance, delayed resolution of valid claims etc.
Zento, a Cloud-based automated expense reporting solution for organizations of any size, streamlines the expense reporting & resolution process. It can be customized as per the workflows of every individual organization.
In addition to the advantages discussed above, it has features like:
Advance reconciliation of expenses
Setting up multiple approver levels
Integration of pre-paid corporate debit cards by Enkash
Claim resubmission
Real time data backup
Asset tracking
Easy integration with major ERPs etc.
For an exhaustive account of how Zento is an all-in-one solution to bring entire expense reporting & resolution process of your organization on a single platform, feel free to contact us for a 3 month free trial of Zento.