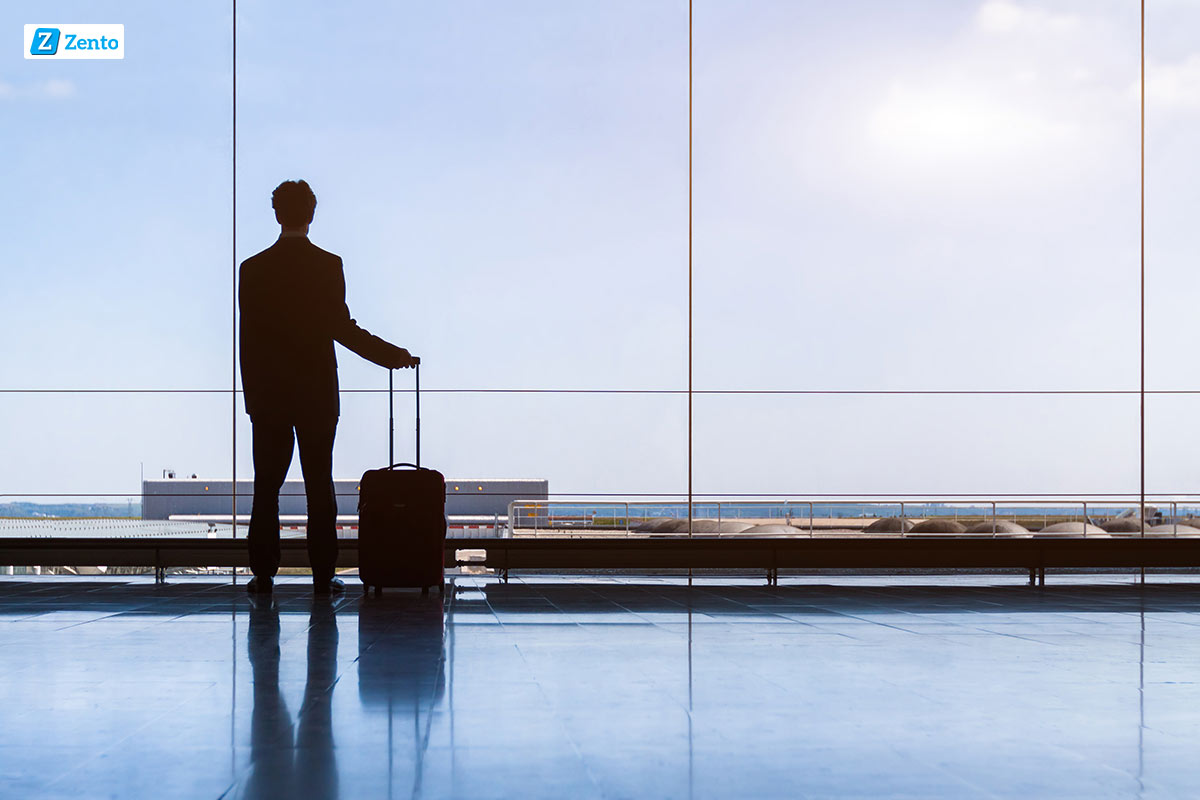 Formulating an effective international travel policy for employees is a task necessitating a thorough consideration owing to its implications on future decision making by the organization.
International business travels will continue growing in the coming years since, according to Harvard Business Review, face to face requests are 34 times more powerful than a request sent over email.
Corporate travel policy guidelines help consolidate various aspects of the business travels of employees, enabling easier reporting & tracking of the travels as well as the related expense resolution.
A clear & detailed company travel policy for employees not only ensures reduced costs but also strengthens the well-being of the employees, giving them reasonable freedom to make decisions on their travel.
What is an international travel policy?
Employees' travel policy is essentially a set of rules & procedures outlining how employees should book & approve business travels. Broadly speaking, a comprehensive 'employees travel policy' addresses business travel aspects like:
Can an employee fly business class?
How much in advance should the business travel be booked?
What kind of restrictions vis-à-vis the travel expenses are in place?
What precautions the employees must take while travelling solo for business purpose?
How much to spend on a hotel in a specific city?
How would the cap for travel expense reimbursement be decided?
What would constitute permitted/non-permitted expenses?
Is the business travel insured?
What are the preferred company vendors?
The need for an international travel policy
A clear international travel policy for employees ensures fairness to everyone in the company, including the company itself.
Clear travel guidelines impart autonomy & flexibility to the employees to book their travel and also ensure tracking of their whereabouts while on business travel.
For the company, the policy helps reduce the spikes in travel spends, enforces effective control on company's financial standing & solidifies hassle free expense management, including reimbursements.
It is advisable for an organization to institute an international travel policy if its employees travel twice or more in a year.
A well-defined corporate travel policy ensures optimal balance between employee satisfaction and company's budget vis-à-vis bookings pertaining to transportation, accommodations, meals etc. Limits can be set upon such expenses to control overspending & eliminate any possibility of fraudulent claims.
Business trips generate expenses in diverse categories. A clear international travel policy assists finance folks to streamline the claims reimbursement process for the traveling employees.
The guidelines also help protect the interests of the employees and the company in case of any unaccounted eventualities.
What should be included in your corporate travel policy?
Before writing the international travel policy for employees, there are many aspects of the business travels to be considered.
Some of the fundamental areas pertaining to business travels which the policy must address are as follows.
How to make airline, railway, car & hotel reservations?
What are the allowed booking platforms (most companies partner with travel management companies)?
How & where can the business travelers report their expenses?
What is the timeframe for travel expense claims submission & also the timeframe for reimbursements?
What documentation (receipts, invoices etc.) is needed to report travel expenses?
What is the approval process?
Different expense categories, such as:

Food (biggest business travel expense) & beverages (including liquors)
Phone calls
Entertainment spends
Internet charges
Transportation (like taxi cabs)
Gifts/favors bought or received
Impromptu expenses
Non-reimbursable items (vary from company to company) like

Airplane class upgradation;
Alcohol & bar charges;
Tips & other hospitality charges etc.
Travel insurance information (compensations, accident covers & other benefits)
Emergency contact details
Here are the best practices when creating an international travel policy
An ideal international travel policy strives to strike a balance between the employee's and company's interests.
Instructing everyone in the company to book business travels in one place consolidates the travel spend into one invoice every month. It really helps to track spend by project, department or team thereby augmenting creation of valuable reports.Also, using the approved business travel tool, the company can directly pay for the employee's business travels, eliminating (or minimizing) the need for reimbursements.
Create the international travel policy for employees keeping in mind that it is a resource & not just a dry list of rules. The corporate travelers must be able to easily pull up information about:

The approved travel booking platform;
SOPs for emergencies;
Reimbursement procedure;
How to get travel support etc.

A large chunk of business travelers don't always go through their company's travel policy citing reasons like difficult-to-understand policies or complexity of the approval process. Thus, a lot of corporate travel bookings fall out of the set policies. It is crucial that the policies, though detailed and explicit, should be easily understandable.
Leverage the power of automated policies. These are active round the clock and one doesn't need to issue notices to the corporate travelers every now and then about overspending. So, it is imperative that your travel policies can be integrated into your business expense management solutions. Automated expense management solutions like Zento allow companies to configure policies regarding business travel expenses at great granularity.
The international travel policy should enable self-booking for the corporate travelers. If you have integrated the policies into your company's business travel booking platform, travelers can self-book the itinerary and pick the exact layover and accommodation. This would save many productive hours.
Before you implement the international travel policy for employees …
The policy must have undergone thorough scrutiny & discussions before its finalization. Also, it must be flexible enough to incorporate future changes in it, without much difficulty.
Before implementing the policy, check if its essentials are in alignment with finance & relevant corporate laws of the country where your employees travel frequently for business purpose. Currency aspects must be given due attention.
The policy should be such that it can be smoothly configured in the expense management solutions. Also, it should be easily accessible on the company's website and/or app.
Make sure the policy is clear about the approval process that employees/managers must follow. A lack of clarity will lead to mismanagement of business travel expenses resulting in raised costs.
It must be explicitly mentioned in the corporate travel policy that it doesn't cover spends related to non-business or leisure travel and that the employees must bear them from their own pocket.
The caps on the company budget for different business travel aspects must be the guiding light for formulating & finalizing the policy.
For example, a policy about the cap on hotel reservation spend should take into account:
The star rating of the hotel;
The room rates prevalent in the destination location;
The global maximums; &
Any advance booking requirements.
If the corporate travel policy covers tips & hospitality charges also, the extent of coverage has to be specifically mentioned in a quantified way. Companies usually cover tips when it has already been included as service charge in the total bill amount not exceeding the reimbursable limit set by the policy.
The policy must illuminate the employees about the allowable purchase expenses (during the travel) that are covered for reimbursement.
The international travel policy must elaborate what the employees should do in case of an emergency while they're away, who they should reach out to for different types of emergencies & what are the insurance options available to them.
If writing something down as a part of the policy makes things clearer, DO IT (irrespective of how trivial it may seem on the face value). It will save you from dealing with ugly policy loophole exploitations later on.
With an automated international travel policy in place, employees (or business travel managers) can finish the booking for a business travel as soon as an itinerary they have planned for falls within the policy.
Automation eliminates:
The need of approval in person
Tedious email communication
Back-&-forth calls between the employees & the travel booker
Micromanaging the booking process since travel rules are already pre-set
Losing out on the best prices for the travel owing to any delay in approval
Zento, a Cloud-based automated expense management automation solution for companies of all sizes, offers features like policy configuration at multiple levels of approvals, advance reconciliation of expenses, prompt reimbursements, elimination of expense frauds, real time data backup, integration of Enkash cards, report generation, claim resubmission etc.
It acts as an expense tracking software also. Employees can submit their travel expenses by simply scanning their invoices with their smartphones; they can also track the progress of claim settlement in real time.
It also helps the company keep track of policy violations by empowering the finance team to monitor & control overspending. Any violation is instantly flagged which can be marked for resolution by approvers.
To get an exhaustive account of other unique functionalities of Zento and how it helps organizations transform their business travel expense management, feel free to reach out to us for a 90 days free trial of Zento.