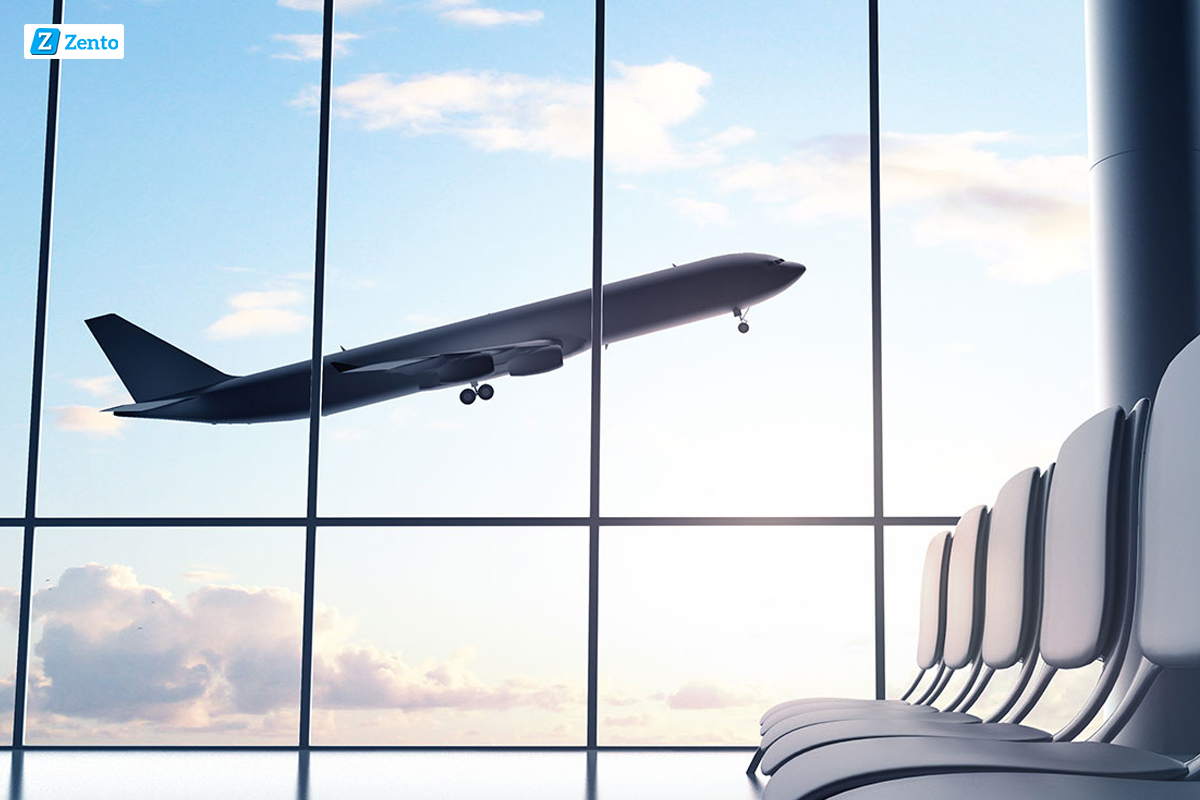 What are T&E expenses?
T&E expenses are the Travel & Entertainment expenses incurred by your employee when on a business trip, or while entertaining a client or prospect by hosting for them events like a dinner or sports activities. These T&E expenses which can include accommodation, air travel, meals etc. are mostly incurred by the sales teams.
When a business is growing, T&E expenses will be an inevitable part of it and the company has to allocate a part of their budget to such expenses.
According to a JP Morgan's report, Fortune 500 companies spend more than one-third of their T&E budgets on air travel and merely 7% of it on non-travel spends.
In contrast, large and mid-sized companies spend an average of 17% of their T&E budgets on non-travel spend, indicating that they are more expansive in defining what's expensed in their T&E budget line.
T&E Expense Report
A T&E expense report contains evidences of all expenses incurred during a business travel or while entertaining a client or prospect. In order to receive timely reimbursement of such expenses, employees have to submit the receipts (or other proofs) of these expenses to the finance team of their company within a fixed time limit.
Usually, companies have T&E expense policies in place. There are specific do's and don'ts in force with respect to business expenses. Certain restrictions are imposed on maximum spending that can be covered by the company under a particular category of expense.
Also, there are policies in place to deal with expenses which go beyond set limits.
Importance of T&E Expense Reporting
As a CFO, financial director or anyone in the finance management, one of your primary concerns will be to reduce company costs, however, you might not be able to precisely gauge how much the business is spending on T&E.
Almost 80% of the organizations still rely on manual processes to keep tabs on T&E expenses which leaves a lot of room for human error. You never really know how much policy violation is going on with respect to that. If your system is not capturing all the expenses incurred anywhere & everywhere, you cannot control your spending. This is why there has to be proper travel and expense accounting.
Employees will pay for impromptu T&E expenses from their own pocket without any fear or hesitation when they are assured that their prompt reporting about the expenses, with evidences, will merit prompt reimbursement from the company.
This helps the company to keep an account of every spending from the allocated budget, especially when the company is getting audited & given that T&E expenses are tax-deductible.
Business Implications of T&E Expense Reporting
Once a good expense management system starts keeping businesses informed of how much they spend with the same supplier, the businesses will have an advantage to negotiate for lower prices with their suppliers.
The T&E reporting also helps to keep an eye on the employees violating the expense policies set in the expense management system. This will ensure that businesses don't have to reimburse for fraudulent receipts or duplicate invoices.
In fact, almost 20% of T&E expenses fall outside the set policy.
Role of Automation in T&E Expense Reporting
When your company has an excellent business expense management system in place, it benefits both the company & the employees.
Consider Zento – a business expense management solution that automates the expense reporting processes. In Zento, the company can configure different policies for different types of expenses for employees.
Employees can file-in their expenses even from their homes by attaching snapshots of receipts to the system. If the expense satisfies the set policy conditions, the employee's claim is auto-approved.
Further, Zento also allows advance reconciliation whereby an employee can request the company to sanction an advance amount. To explore Zento for 90 days' free trial, click here.
Automation in expense reporting eliminates human error and imparts transparency in managing various spends.
T&E Expense Management In The Light of Company's Financial & Digital Transformation Strategy
Reducing human interference (& thereby human error, both deliberate & inadvertent) in a company's financial processes and ensuring transparency in accounting for spends – this forms the crux of the financial transformation strategy using digital solutions (like Zento mentioned above).
Timely reporting of T&E expenses and promptly reimbursing the genuine claims made by the employees ensures heightened trust between the employer and employee.
Expense management solutions smoothen out the various processes of expense reconciliation, approval management, actions with regards to policy violation scenarios, and keep things transparent for the finance management.
Expense management solutions like Zento, as discussed earlier, ensure seamless processing of T&E expense reimbursement claims anytime of the day which adds to employee loyalty & work satisfaction.
In Zento, the predefined policies can be customized for each claim type. For instance, it offers a customizable policy like cabin period wherein the employee can make a claim only for a fixed period of time. There are other customizable policies vis-à-vis amount limit, travel modes allowed etc.
Claim re-submission is another feature of Zento that offers great flexibility in claim processing from employee's perspective. If for some reason the employee's claim gets rejected by the approver, the employee can resubmit the claim.
Employer can implement certain restrictions on policies regarding travel allowances, like per kilometer costing & maximum allowable distance for each travel mode (like train, bike) for which claim can be made by an employee.
Instant email and text notifications about claims made, customized dashboard to take a glance at all things at the same time, leave submission & approval are some of the many other features of this versatile expense management system, Zento.
It greatly reduces the burden of finance teams & helps sales teams to focus more on the tasks they are responsible for, instead of bothering about claim reimbursements, thereby increasing productivity.